Purchase a West Virginia Fishing License
Purchasing a hunting or fishing license is more convenient than ever before. Residents and non-residents can enroll, pay and print through the Electronic Licensing & Game Check System.
Fishing in West Virginia
Learn more about fishing in West Virginia. From upcoming fish stockings to identifying fish in the state's lakes, rivers and streams, become an expert angler in Almost Heaven.
West Virginia Fishing Regulations
Before you plan a fishing trip in Almost Heaven make sure to check the West Virginia fishing regulations. These regulations are your guide to fishing safely in West Virginia.
Featured Guide
Your Guide to Fishing for the First Time in Almost Heaven
Cast a line in Almost Heaven and reel in a prized catch. West Virginia is home to wide-open lakes and expansive rivers that are perfect for fishing excursions. With so many scenic fishing spots, you'll become an avid angler in no time.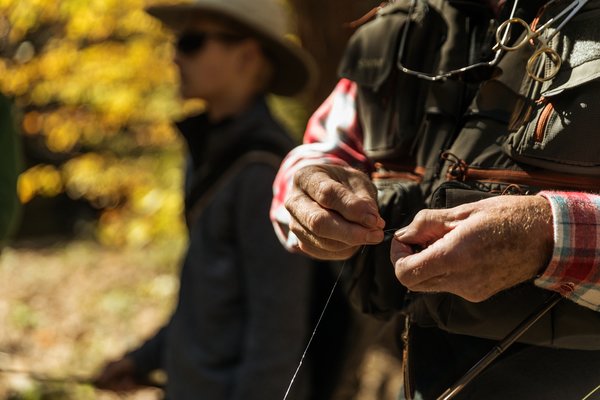 Cast a Line in #AlmostHeaven
Fishing in Almost Heaven
State Records
The West Virginia Division of Natural Resources maintains state records for the largest fish of each species legally taken by with rod and reel by a licensed angler in West Virginia waters. You never know when an Almost Heaven catch will get your name added to this coveted list.
State Records
Fishing Techniques & Recipes
From developing skills and knowledge of different fishing techniques to learning how to prepare your fresh catch, stay tuned as we share different how to's and fishing recipes that you can use for your next West Virginia fishing trip.