Wild Boar Firearms Season
West Virginia's resident-only wild boar firearms season will be open in Boone, Logan, Raleigh and Wyoming counties Feb. 4-6.
To hunt wild boar, hunters must possess a Class X, XP, XP3, XS, XJ, AH+BG+CS, AHJ, AB-L, A-L or A+BG+CS license or be exempt from purchasing a license. Hunters may harvest boar of either sex, but only one boar may be taken in a year. Hunters also must electronically register their boar within 24 hours of harvest.
Additional hunting areas will be open this year to hunters with a special permit. Natural Resources Partners have agreed to allow limited public access to more than 6,500 acres of private land in Logan County for the three-day season. Only 180 permits will be issued by lottery drawing. Hunters may apply for a permit from Jan. 26-30 at wvhunt.com. There is a $10 nonrefundable application fee. Permits will be limited to West Virginia resident hunters. Successful applicants will be notified by email.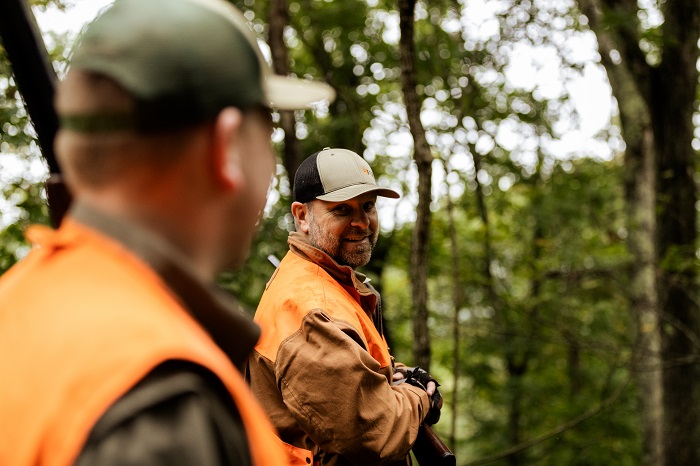 Purchase a License
Purchasing a hunting or fishing license is more convenient than ever before. Residents and non-residents can enroll, pay and print through the Electronic Licensing & Game Check System.
Check Game
Check your game online. All you need is your DNR ID Number and you'll be on your way to checking your game in no time.
Regulations
Stay up to date on the different regulations for each hunting season throughout the year. These regulations are your guide to hunting safely in West Virginia.
Featured Guide
Your Guide to Hunting in Almost Heaven for the First Time
First time hunting in Almost Heaven? Read this guide before you go and you'll be an avid hunter before you know it. So grab your gear, purchase a West Virginia hunting license and choose your hunting destination.
LUSH FORESTS AWAIT IN #ALMOSTHEAVEN
Hunting in Almost Heaven
State Records
The West Virginia Division of Natural Resources maintains state records for white-tailed deer harvested, which are broken down into two categories: rifle harvest and archery harvest. You never know when you might set a new state record.
Consuming Game
Its important for hunters to know how to properly prepare and consume game. Follow along as we share tips and tricks for handling deer meat and one-of-a-kind recipes that'll soon become favorites of your own.